THE POINT SUMMER CAMPS
The best week of summer!

The Point Theater offers week-long musical theater camps during the summer months for students ages 4–18. Camps are designed to create a hands-on theater experience, and are focused on building performance skills, self-confidence, and teamwork.

Typical camps include rotations through drama, dance, music, and craft workshops. There's no better place for kids to learn about theater and experience "The Best Week of Summer" than in The Point's positive and encouraging atmosphere - and every camper gets the opportunity to perform!

Check back in February for our 2023 camp offerings.

Questions? Email stefanie@thepointtheater.org

**Please note: Summer camp tuition is nonrefundable.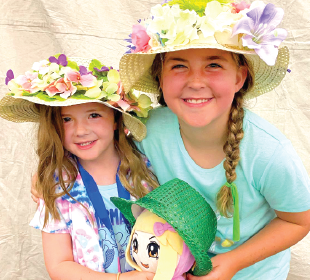 DAY CAMPS

AGES 4-11

Our traditional day camps are perfect for those just starting out in theater or for students who want a low-key, summer camp experience.
Students will sing, dance and act scenes from a beloved Broadway musical.

Our day camps run
Monday-Friday
from 9-noon for ages 4-6 and
9-3 for ages 7-12.
Drop off begins at 8:45 am.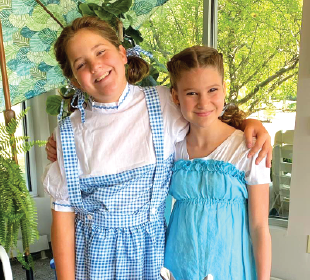 PLAY IN A DAY
AGES 8-18
One Day. One Play.

After sending in your virtual audition the week before, you'll arrive at The Cat at 9:30 a.m., knowing your lines. Then off we go!

We will rehearse all day, then perform at 4 p.m. that afternoon. This small cast of around thirteen students will receive individual attention and a stage experience that will prepare them for any theater challenge that comes their way!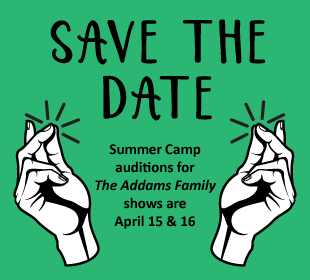 NEW SUMMER MUSICAL
You asked. We listened.

The Point Theater is performing two versions of The Addams Family Musical this summer: one for ages 10 - 12, the other for ages 13 - 18. These musicals are complete with costumes, sets, and a full directing team. This new offering allows our students to sing, dance and act year-round.
Auditions are scheduled for Saturday, April 15. Due to the smaller cast size and expected interest, there may not be roles for each student who auditions. The Point Theater is not offering Musicals in a Week during 2023 in order to accommodate these musicals.
Stay tuned for more information and dates!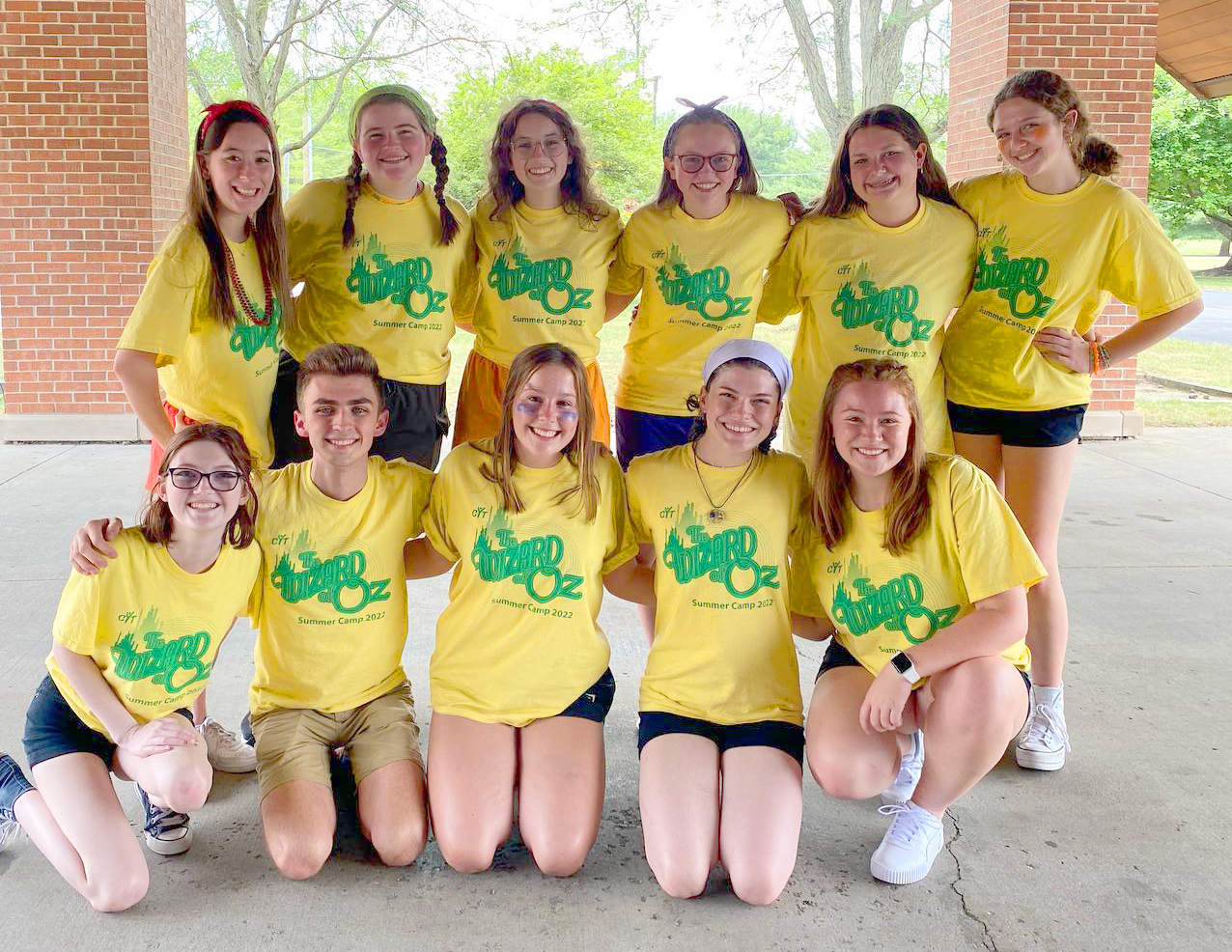 Camp staff includes local artists,
Point Theater Production Artistic Teams,
Point Theater teens, and teachers.
These counselors are high energy, experienced,
and love working with kids!
Point Theater counselors are great role models for our students.
All counselors have been background checked and adhere to our Mission and Values.